I was reading Douglas Vogt's petition to the Supreme Court and noticed this sentence (presumably ghost-written by Montgomery Blair Sibley).
Attached to the Notice of Commission was Vogt's publicly-available, 95 page affidavit in which he demonstrated forensically the existence of twenty (20) separate points of forgery in the Certificate of Live Birth ("COLB") of Barack Hussein Obama, II ("Obama").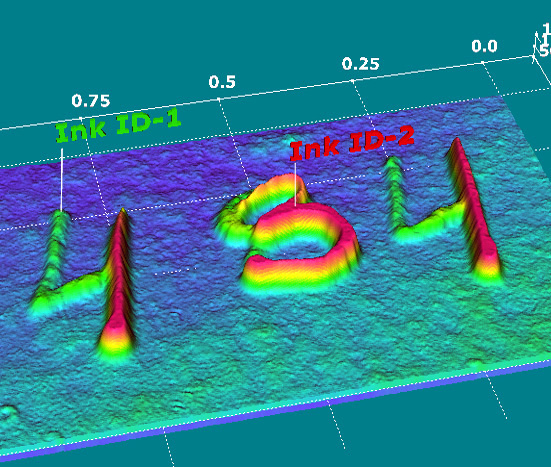 Forensics is a science, the scientific method of gathering and examining information about the past, a discipline that to my knowledge Vogt has never practiced nor received training in. Vogt's affidavit doesn't cite any published works on forensic science, nor does he allude to having any background whatsoever in questioned document examination. He is a self-made expert. Indeed Vogt expresses disdain for the forensic certification, characterizing it as meaningless at Birther Report:
Paul Irey and myself have over 83 years experience in the graphics/type and scanner business. A forensic document examiner takes a course over the internet, pays $800 and 98% of them pass and get the certificate. I had to send my chapter on evidence of computer manipulation to the Arizona Sheriffs office who sent it to Reed Hayes so he would learn more about Photoshop and how Adobe created the JBIG2 compression layer. He did not know it. He is a hand writing expert and worse yet he only worked from the PDF copy that there was no chain of custody. He is NOT an expert on type and what Paul and I covered in my affidavits.
It serves Vogt's purpose to make sweeping generalized aspersions about document examiners and their qualifications, because Vogt himself has no such qualifications. It is true that there are forensic certification diploma mills, but the organization certifying Reed Hayes is not one of them, nor is the American Board of Forensic Document Examiners that requires, for example, an undergraduate degree plus two years of full-time training at an accredited forensic laboratory and current employment in the field, and in order to apply to take oral, written and practical certification tests, must provide references from three certified examiners. In short, Douglas Vogt could not become ABFDE certified.
Vogt himself seems to have been completely unaware of JBIG2 compression until the anti-birthers told him about it (it is completely absent from his earlier reports) and he certainly has no "chain of custody" associated with his puttering around. Given that Obama's birth certificate appears to the first document Vogt has ever examined "forensically," I would think it fair to call him a "beginner" rather than an "expert."
The reason that Vogt is not an expert, and the reason he is not qualified to make the claims he does is:
Vogt uses no recognized methodology: he makes it up as he goes along
Vogt cites no recognized authority
Vogt doesn't look at evidence objectively, discarding, for example, any published birth certificate that contradicts his numbering theories
Vogt freely misrepresents regulations and statutes to try to prove false statements.
Vogt has no prior experience in examining forgeries.
Vogt has never even taken so much as a single course in forensic document science.
Judge Malihi, an administrative law judge in Georgia, summed it up in his decision in the case of Farrar v. Obama, speaking of Douglas Vogt and Felicito Papa:
neither witness was properly qualified or tendered as an expert in birth records, forged documents or document manipulation
As for Paul Irey, he said that he was certain Obama's birth certificate was fake before he looked at and was just trying to justify that belief–he lacks scientific objectivity. Here's a section from the transcript of Irey's appearance on Reality Check Radio:
Irey: … I started to study it, knowing it had to be a forgery, and just looking for what I could find.
Foggy: You knew it was a forgery before you started studying it?…
Irey: Yes, yes. I knew it was a forgery.
Foggy: How'd you know that?
Irey: I had information from a government worker who had a friend at one of the agencies who come back to me after we had a big debate during the time Obama had been, uh, announced for office [inaudible] legitimacy, where's the birth certificate? We were talking about that way back when, and he debated with me. Went down to his agency and advised me that, uh, that I was right basically. That there was no birth certificate in the records. But his agency was not going to, uh, do anything about it more or less. So I kind of went in with his background. It sort of converted his attitude. I could tell how his attitude changed after that, because he was no longer supporting Obama. I was supporting Colin Powell….
Foggy: I'm not asking you to identify the guy, but can you tell us like what agency? Was it an intelligency agency? I mean can you give us a hint?
Irey: Yes, I can. It was the Secret Service.
Foggy: OK
Irey: As you know, the Secret Service is, one of their responsibilities is to vet. …
Of course, the Secret Service doesn't vet presidential candidates, and there is no reason that they would have a birth certificate in their files for any of them.
Irey's analysis consists primarily of blown up copies of typewritten text. Irey claims 57 years experience in typesetting, but nothing in his report is about typesetting; it is about typewriters, and Irey describes his typewriter experience as: I'm also four years experience in typing with a typewriter (Taitz v. Elections Commission testimony). Irey also says that he used Photoshop from the beginning, but the best Irey could hope to  do with such expertise would be to show that the White House PDF could have been created by Photoshop, not that it wasn't created by something else, like a Xerox WorkCentre 7655. (I should add that no birther has ever produced a fake birth certificate using Photoshop that has all of the characteristics of Obama's certificate.) Irey has no experience with the electronic format of a PDF so as to find any unique signature of Photoshop.
Vogt's Supreme Court petition will be denied.