My first job out of college was with a county health department in South Carolina, and in 1977 I was tasked with writing a system to print birth certificates. Computer files from the state were sent to the county on reels of magnetic tape. We read those files and compressed the heck out of them because our minicomputer disk drive was only 80 Mb including the operating system.
Certificates were printed onto bank note paper using an impact printer. The following is a specimen of the forms we used: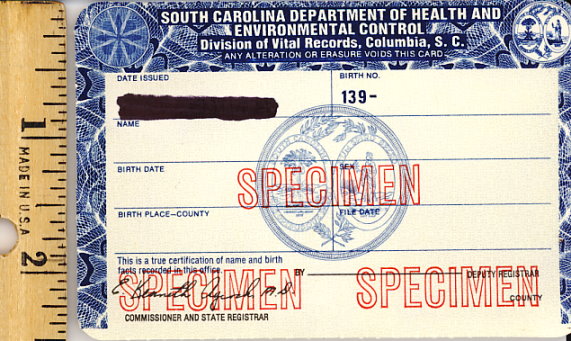 While I don't know this for sure, I believe this form would be sufficient for a passport. It did not have a raised seal, but the seal is multicolored. It has the child's name,  date filed, date of birth, place of birth, and is was hand signed by a local registrar at the health department. (I know these were good enough for my kinds to get their drivers license.)
The South Carolina birth certificate card has some hidden security features (that I won't discuss) and is designed to make erasures obvious. It is intaglio printed, which results in a distinctive raised texture of the ink. Notice that the form is only 2 and a half inches tall. I think that certainly qualifies as a "short" form. Barack Obama's COLB is a full 11 inches tall and not particularly short at all. Indeed the COLB is taller than the so-called "long form" that Hawaii once issued. I can just imagine a birther convention where people pull out their birth certificates to see which one is longer.
I bring this all up to make that point that "short form" and "long form" are not really well-defined terms. Various forms of various sizes with various content are printed by the states for various purposes. Whatever the form, a certified copy of a birth record from a state is evidence of the facts it contains. The size of the document does not detract from evidentiary value what it says on its face.