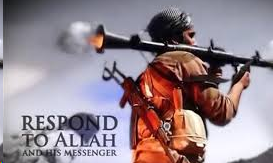 No, I'm not trying to say that birthers are terrorists. What sparked the comparison was an interview on public radio this afternoon, where an academic Syria watcher commented that while we weaken ISIS with bombing, they don't seem to lack for new recruits. So far this year 56 Americans had been arrested who supported ISIS, says the New York Times, who also says that ISIS has "sharply increased its appeal to Westerners through Twitter, Facebook and other social media."
The way that I would compare birthers and ISIS, is that they are in part products of the Internet, recruited by slick propaganda, events spun to support their cause, and appeals to patriotism or religion. They both demonize their enemies online, and they both teach hate.
The November 23 issue of Time Magazine has a chart of Internet censorship, which shows that only 14 countries, including the US, were reported to have no Internet censorship.1
One approach to combatting the spread of ISIS could be censoring ISIS content on the Internet, or to ban it on social media. A Senate bill, later dropped, would have required social media companies to report terrorist content to the government. Of the countries that do censor the Internet, all but Colombia, France and the UK censor criticism of authorities, but those four censor some content related to "news or opinion on conflict, terrorism or violence."
Birthers are, to use Douglas Adams' phrase, "mostly harmless" and it would be a monumental overkill to censor the Internet just to reduce birtherism and its related social costs; however, with the incredible persistence of mass shootings, some prompted by hate web sites, and international terrorism, we will once again have to decide as a society between free speech, including terrorist and hate speech, and safety (or something in the middle).
Thought provoking images:
---
Argentina
Armenia
Australia
Canada
Estonia
Georgia
Germany
Iceland
Italy
Japan
Philippines
South Africa